Find your
Next Adventure !
Overview
Lotte Arai Ski Resort is situated on Mount Okenashi in the Niigata Prefecture of Honshu, only 21 kilometres North of Myoko Kogen. It's not far away from the coast of Japan and only 50 kilometres from Nagano City.
Japan's newest and most Luxurious destination resort, Lotte Arai has been fully redeveloped and opened for the 2017-18 winter season, an integrated resort with restaurants, bars, cafes, day spa and onsen the resort offers 4 and 5-star luxury ski in and ski out accommodation.
Lotte Arai has a large ski area with something for everyone and is suitable for all abilities, with a major drawcard being it's off piste areas.
Lotte Arai features a very impressive 951 metres of vertical terrain, with the opportunity for advanced riders to hike the ridge-line of Mt Okenashi and Mt Kogenashi for over 1000 metres of vertical terrain.
The size of the skiable terrain at Lotte Arai is officially 197 hectares including the 12 off piste zones, but it feels much bigger than that! However, there are only 11 dedicated courses with 25% of them being dedicated to beginners, 45% to intermediates and 30% to advanced skiers and snowboarders.
At the base of the mountain lies the impressive Lotte Arai Resort Hotel, providing luxurious accommodation. The resort consists of adjacent buildings which overlook the ski base station, The 4 star Lotte Arai Resort and The 5 star Lodge, Club and Nest buildings which offer deluxe western style suite style accommodation.
Facilities & Attractions
Tourist attractions and the latest trendy spots.
Best Time to Visit
How to Reach Lotte Arai
Resorts & City Guide
Pros & Cons
‌March - May
‌

‌Average Weather: Max 15.9°C | Min 5.5°C
‌June - August
‌
‌Weather: Max 28.1° C | Min 19.5° C
‌September - November
‌

Weather: Max 20.5° C | Min 11.3° C
Weather: Max 6.8° C | Min -1° C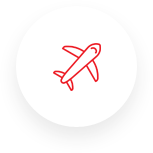 By Air
Access for international travellers is best through Narita or Haneda in Tokyo, there is an international airport in Niigata which services some major Asian hubs as well as a smaller airport in Toyama which handles domestic flights from cities in Japan.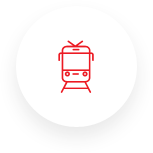 By Train
Access via Shinkansen to Joetsu Myoko on the Hokuriku Shinkansen embarking from Tokyo or Kanazawa in the south and passing through Nagano City, the Shinkansen takes approx. 1 hr 45 mins from Tokyo or 60 mins from Kanazawa. There is a free shuttle bus from Joetsu Myoko Station to the resort.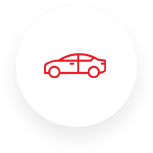 By Car
Lotte Arai can be reached via car from Major Cities, however it is a long drive of over 4 hours from Tokyo or Osaka. Cars can be hired from Nagano City, Toyama or Niigata and expressway toll roads make driving convenient from these cities.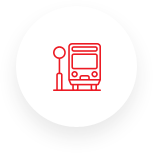 By Bus
Nagano Snow Shuttle operates to Myoko Kogen from there are taxi or private transfer can be arranged to Lotte Arai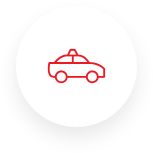 By Private Transfer
Private or Shared VIP transfers can be arranged from Narita or Haneda Airport along with Private transfers from Nagano or other resorts in Nagano or Niigata
Below are some PDF tourist maps to help you navigate and enjoy your time at Lotte Arai.
Pros
15+ meters of snow every season makes Lotte Arai one of the highest snow fall regions in Japan
Luxury accommodation with all services, restaurants, bars, cafes and shopping located within easy reach of your room
International Ski School for adults and kids including group and private lessons
Kids Club for young skiers to learn as well as a Kids creche for younger kids and a tubing course make this a great family friendly resort
Gondola and lifts infrastructure is impressive for a medium sized resort, the base station is right outside the hotel dying room exists and the roomy Gondola leaves from this station or a beginner lift just outside is also available
With a small hike the adventurous can access some excellent side country bowls and tree runs also van be accessed easily within the resort from the existing lifts or gondolas
The off piste ungroomed runs are world class and there are plenty of variety of options for intermediate and advanced skiers as you make your way down the 951 meters of vertical terrain within the resort
Cons
Limited Dining options available however there is a nightly bus to local restaurants to expand your cuisine opportunities
Nightlife is limited to 2 bars and the karaoke rooms
Limited groomed intermediate terrain so intermediate skiers who don't want to go off piste might find the resort a little limited
Average snowfall for Lotte Arai
This data was collected on Lotte Arai Resort
Review and Rating
All Japan Powder Ski Holiday' clients are given the opportunity to review their trip once they return home. These reviews are administered by a third party and as such are unfiltered by Japan Powder.