Find your
Next Adventure !
Overview
Formerly the Imperial capital of Japan for more than a thousand years, Kyoto is a refined traditional city on the mainland with thousands of classical Buddhist temples, as well as Shinto shrines, gardens, imperial palace, and traditional wooden houses. It's also known for formal traditions such as kaiseki dining, consisting of multiple courses of sophisticated dishes, and geisha, often found in the Gion district. There are numerous ryokans in Kyoto, traditional Japanese accommodations, with exquisite Japanese services. Kyoto is famous for traditional crafts such as kyo-yuzen and Nishijin-ori. Both textiles are famous for its use of distinctive and vivid colors seen nowhere else in the world.
Facilities & Attractions
Tourist attractions and the latest trendy spots.
Best Time to Visit
How to Reach Kyoto
Resorts & City Guide
Pros & Cons
‌SPRING (March - May)
‌Spring time in Kyoto draws many travellers because of comfortable temperatures, plus city blushes pink with plum and cherry blossoms. Despite the blossoms arbitrary start date , the city fills with visitors eager to capture trip still worthwhile, thanks to the lush greenery at the city's temples. Be sure to book a hotel several months in advance, as accommodations can fill up quickly around this time of year.
‌

Weather: Max 19° C | Min 9° C
‌SUMMER (June - September)
‌ ‌Summer trip to Kyoto can be soggy, sweaty, endeavour. But the sweltering temperatures and frequent downpours do drive away tourists, so accommodations will be lost easier to come by than in spring of Autumn.
‌

Weather: Max 31° C | Min 22° C
‌AUTUMN (September - November)
‌ Kyoto's foliage puts on a great show in autumn, lending the city's historic sites a brilliant crimson and orange backdrop. The gorgeous scenery along with the temperate weather attracts a fair amount of visitors to Kyoto. Book your accommodations a few months before you travel. If you're hoping to capture the autumn foliage at its most spectacular, plan your visit for late October and early to mid November.
‌

Weather: Max 23° C | Min 14° C
‌WINTER (December - February)
‌‌ Near freezing temperatures in winter keep the tourists away. But if you're not averse to bundling up, Kyoto can be quiet beautiful in the colder months. When you get too chilly, you'll have a greater choice of hotels where you can warm your toes than you would if you visited in the busier months.
‌

Weather: Max 10° C | Min 2° C
The best times to visit Kyoto are from March to May and from September to November when the weather is the mildest.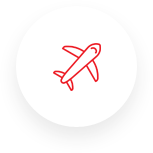 By Air
There are two main airports to Kyoto from Kansai International Airport, takes 90 minutes and the closet airport is from Kansai International Airport, takes 50 minutes by limousine bus. You can reach from Haneda Airport or Narita Airport to Itami Airport.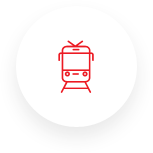 By Train
Taking JR Tokaido Shinkansen from Tokyo is the easiest way to get to Kyoto. Hikari trains on the Tokaido Shinkansen takes 2 hours and 40 minutes. The japan Rail Pass is valid on Hikari and Kodama trains . From Osaka to Kyoto, taking a bullet train 15 minutes, by JR or Hankyu line takes 30-50 minutes.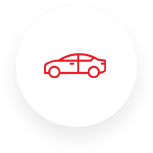 By Car
Renting a car at Tokyo and Driving to Kyoto will take approx 6 hours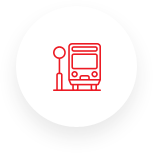 By Bus
Taking a highway bus is the cheapest way to get to Kyoto from Tokyo takes about 7-8 hours. There are daytime and overnight buses. Bus leaves from Tokyo station and arrives at Kyoto station.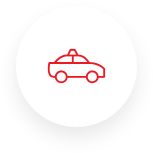 By Private Transfer
From Tokyo to Kyoto is for long distance drive. Taking Shinkansen or flight would be recommended.
Pros
World Heritage Sites
Geisha and Maiko Culture
Experience Japanese Culture at Ryokan
Kyoto Cuisine
Traditional shrines, gardens, shops, restaurants
Historic temples
Cultural
Cons
Crows
Not much night life
It could be pricier when comes to hotels or Ryokan
Less options for accommodations in Kyoto
Summer could be too hot and humid
Review and Rating
All Japan Powder Ski Holiday' clients are given the opportunity to review their trip once they return home. These reviews are administered by a third party and as such are unfiltered by Japan Powder.