Find your
Next Adventure !
Overview
Rusutsu Resort is a fully integrated resort that the whole family will enjoy; a winter wonderland which will enchant and leave you with great memories that will last a lifetime.
Rusutsu has an average snowfall of over 14 metres a season, and a large ski area that is Hokkaido's largest single resort it covers three mountains, each having a variety of long groomed runs with a selection of great powder and tree runs that link between the runs and the lifts and make for an easy introduction to powder and tree skiing.
The resort offers picturesque views towards Lake Toya and Mt Yotei and with 4 gondolas, 7 high speed high speed covered quads plus 7 pair lifts Rusutsu is a breeze to get around so you can enjoy more of the mountains more comfortably; Rusutsu infrastructure is world class and no doubt one of the best of any Japan Ski resort.
Accommodation options at Rusutsu are the Rusutsu Resort Hotel or the 5 star Westin Resort hotel, Rusutsu Resort Hotel has a variety of family friendly rooms and suites while the Westin offers 2 story Maisonette Suites for families or groups and there are a variety of restaurants and bars to enjoy as well as some outside options a short walk from the hotel, such as Rodeo Drive. There are two convenience stores just outside the Westin hotel such as the 711 with international ATM. The accommodation is ski in ski out from the locker rooms and the hotels and the ski resorts are linked with a monorail and a gondola so getting around is super easy.
Rusutsu Resort also offers a number of other attractions that appeal to whole family including an indoor theme park, shopping facilities, snow shoeing, dog sledding, snowmobiling, indoor wave pool and onsens.
Facilities & Attractions
Tourist attractions and the latest trendy spots.
Best Time to Visit
How to Reach Rusutsu
Resorts & City Guide
Pros & Cons
‌Spring (March - May)
‌The weather is great part of what makes spring time so much fun with blue sky days and warmer temperatures. Long and beautiful sunny days.They still offer a lot with 37 courses in Rusutsu. Fireworks festival is usually be held around Golden week. About 1,200 fireworks will be shot off and playing music.
‌

Ave Weather: Max 6.4°C | Min -2.1°C
‌Summer (June - August)
‌The Rusutsu Resort offers a wide range of summer activities, including an amusement park with a variety of attractions, rafting in spring, golf courses with fresh greenery and water plantains, relaxing accommodation at the resort hotel, hot spring, an indoor wave pool. Resort is surrounded by nature.
‌

Ave Weather: Max 20.5° C | Min 12.8° C
‌AUTUMN (September - November)
‌ After short summer is over the leaves gradually change to autumn colours. Play park golf is one of the experience family can enjoy. Also outdoor festival is usually in September.
‌

Ave Weather: Max 11.7° C | Min 3.1° C
‌WINTER (December - February)
‌‌ The season starts around the early December. Loads of powder snow on ski fields with plenty of sunny days in winter.
‌

Ave Weather: Max -3.7° C | Min -11.2° C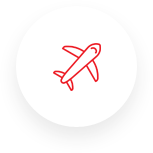 By Air
Access to Rusutsu for international travellers is generally via New Chitose Airport which is about 2 hours by resort liner to Rusutsu.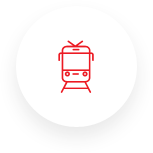 By Train
Its not possible to access Rusutsu easily by train, so we recommend the bus network from New Chitose or Sapporo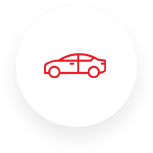 By Car
Travelling to Rusutsu by car is possible from Sapporo or New Chitose Airport will take approx. 2 hours.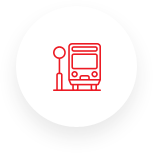 By Bus
The resort liner servicer in Hokkaido or the Resort bus service from Sapporo runs regularly to and from Rusutsu and the journey will take approx 2.5 hours.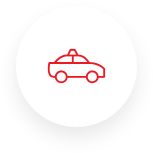 By Private Transfer
Private transfers can be arranged from New Chitose Airport for as few as 1 person in a private car or up to 40 people with a bus charter.
Below are some PDF tourist maps to help you navigate and enjoy your time at Rusutsu.
Pros
World class infrastructure links the hotels and the 3 mountains, including a monorail, 4 gondolas and 14 lifts, the best in Japan in our opinion
Super Dry Champagne powder with over 14 metres average per season
Tree skiing and off piste areas offer a great introduction for skiers and boarders that want to transition their skills and lean how to ski powder
Plenty of activities for the whole family to enjoy at Rusutsu
Ski in ski out quality accommodation makes things super fun, easy and comfortable
Long Groomer runs that are perferct for beginner and intermediate skiers and boarders
Epic pass can be used in Rusutsu
Cons
Limited to Hotel style or Suite style accommodation in the resorts
Very little late night scene, although there are bars and Karaoke to enjoy
Whilst the powder is deep there are not a lot of super steep tree and off piste areas
Group lessons are only available for children so for adults' private lessons are the only option
Accommodation is relatively pricey compared to places like Furano; although having such great facilities and infrastructure, you are paying for quality and convenience
Average snowfall for Rusutsu
This data was collected on Rusutsu at 994m
Review and Rating
All Japan Powder Ski Holiday' clients are given the opportunity to review their trip once they return home. These reviews are administered by a third party and as such are unfiltered by Japan Powder.