Find your
Next Adventure !
Overview
Sapporo is the capital city of Hokkaido and home to over 2 million people, the city is built on a grid system so its easy to get yourself around, great shopping and there are big underground malls and walk ways linking the three main areas of Sappo city, Sapporo Station, Odori park and the entertainment district of Susukino together. Sapporo is famous for the hosting of the first Winter Olympic games outside of Europe or the United States which was held in 1972.
For most international tourists on a Hokkaido skiing holiday, Sapporo serves just a gateway to large ski villages, however Sapporo is an excellent base for a ski or snowboard holiday. Due to the various transport service offered in Sapporo, it's possible to take day trips to various nearby ski resorts . It is the ideal base for those who enjoy exploring a variety of terrain and prefer to be apart from the resort and village atmosphere, whilst being able to explore Hokkaido's picturesque capital.
Contact Japan Powder Ski Holidays today.
Facilities & Attractions
Tourist attractions and the latest trendy spots.
Best Time to Visit
How to Reach Sapporo
Resorts & City Guide
Pros & Cons
‌SPRING (March - May)
‌Humidity and temperatures combine to make this season feel moderately cold. Highs range from 70°F (21.1°C) and 35.2°F (1.8°C) with warmer temperatures in the later months. Rain is somewhat common with 5 to 9 days of significant precipitation per month. Spring is the busiest for tourism, which makes it a good time for those looking for things to do.
‌

Weather: Max 11° C | Min 2.7° C
‌SUMMER (June - September)
‌ ‌The middle-year months have very comfortable weather with high temperatures that are comfortable. These months see the least precipitation with 5 to 8 days of precipitation per month. June – August is fairly slow season for tourism in Sapporo, so lodging and other accommodations may cost slightly less.
‌

Weather: Max 24.3° C | Min 16.3° C
‌AUTUMN (September - November)
‌ Fall daily highs range from 77.5°F (25.3°C) and 41.5°F (5.3°C), which will feel chilly given the humidity and wind. It rains or snows a significant amount: 8 to 11 days per month. Tourism is the slowest during these months due to the weather, so hotels may be affordably priced.
‌

Weather: Max 15.3° C | Min 7.7° C
‌WINTER (December - February)
‌‌ Weather is far too cold this time of year in Sapporo to be enjoyable for warm weather travelers. The average high during this season is between 39.1°F (3.9°C) and 29.3°F (-1.5°C). On average, it rains or snows a great amount: 11 to 12 times per month. These times of year are the second busiest with tourists.
‌

Weather: Max 0.3° C | Min -6° C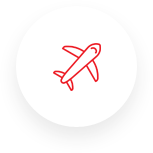 By Air
New Chitose Airport (新千歳空港, Shin-Chitose Kūkō, CTS) is the main airport of Sapporo, located about 50 kilometers south-east of the city center. It is one of the busiest airports in Japan and serves the world's most traveled air route between Tokyo and Sapporo in addition to many other domestic routes and a few international and chartered flights. Sapporo has another airport, Okadama Airport, in a more central location, but it serves only a small number of flights to locations within Hokkaido.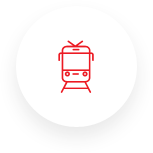 By Train
Take the JR Tohoku/Hokkaido Shinkansen from Tokyo to Shin-Hakodate-Hokuto (4 hours) and transfer to the Hokuto limited express to Sapporo (3.5 hours). It is fully covered by the Japan Rail Pass and JR East South Hokkaido Rail Pass.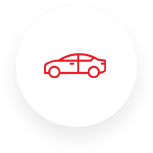 By Car
Renting a car is another option that will get you to Hokkaido by driving through Tohoku region. Driving can make for a fun roadtrip set to your own design, but the total trek will set you back 17 hours, so you will want to plan for this length of time.
.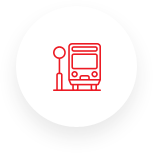 By Bus
Chuo Bus and Hokuto Kotsu Bus operate services from the airport to Sapporo City departing every 10–15 minutes. The bus takes approximately 70 minutes to arrive in central Sapporo. There are bus terminals at two locations on the first floor of the domestic terminal and at one location on the first floor of the international terminal.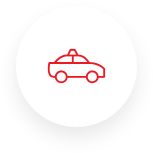 By Private Transfer
Private van,Coach transfers and sedans are available. All rides are a door to door service for your convenience including hotel/chalet to and from airport terminals.
Pros
Nightlife
Famous for its delicious local food
Hundreds of sculptures created by local artist at Sapporo Snow Festival
Skiing
Onsen
Charms included historical attractions
Beautiful night view
Cons
Too crowded around Sapporo Snow Festival time
Expensive
Places are spread out over a wide area
Roads might be slippery
You need a lot of clothes to warm yourself
Sapporo in the spring still remains quite chilly compare to main island of Japan
Not many 5 star hotels
Snow and ice can delay transport and make driving very dangerous
Review and Rating
All Japan Powder Ski Holiday' clients are given the opportunity to review their trip once they return home. These reviews are administered by a third party and as such are unfiltered by Japan Powder.