Find your
Next Adventure !
Overview
Kanazawa City prides itself in the colours of Kenrokuen Garden throughout the four seasons, in the clear water of the Saigawa and Asanogawa rivers, in its abundant greenery, and in its refined traditional culture – and a the same time incorporates modern traditional elements as it continues to develop.
Located within the heart of Ishikawa Prefecture, 450 kilometres from Tokyo on the coastal plain beside the Sea of Japan, offering a mixture of colours and flavours all year round, which is beautifully showcased in the capital city of Kanazawa. Once a proud castle town the city is steeped in history and tradition which still exudes a refined edo-era atmosphere.
Kanazawa is the historic centre of gold leaf production and home to some of Japan's most highly skilled traditional artisans, its impeccably maintained samurai period architecture and gardens are now renowned as some of the finest in the land.
To the south is the Kaga region, also characterised by rich farmland, and the rugged mountain ranges home to Mt Hakusan – a culturally sacred site and one of Japan's 100 Famous Mountains.
Kaga was in fact considered so abundant in ancient times that it came to be known as 'Kaga Hyakumangoku'. Today, the name Kaga Hyakumangoku has become synonymous with Ishikawa's traditional culture, and thanks to the opening of the new Hokuriku Shinkansen bullet train line, is easier to discover than ever before, making Kanazawa a must!
Kanazawa has plenty of sites to see including; Kanazawa Castle Park, Kenrokuen Garden, multiple museums, souvenir shops, the Nomura Samurai House, Oyama Jinja Shrine and plenty more.
Your Japan Powder Package can be customised to suit your requirements and can be inclusive of accommodation, transfers, JR Rail Passes and Tours as required.
Facilities & Attractions
Tourist attractions and the latest trendy spots.
Best Time to Visit
How to Reach Kanazawa
Resorts & City Guide
Pros & Cons
‌SPRING (March - May)
‌Humidity and temperatures combine to make this season feel moderately cold. Highs range from 23.7° C and 9.2° C with warmer temperatures in the later months. Rain is very common with 9 to 15 days of significant precipitation per month. Spring is the busiest for tourism, which makes it a good time for those looking for things to do.
‌

Weather: Max 17° C | Min 8° C
‌SUMMER (June - September)
‌ ‌The middle-year months have very comfortable weather with high temperatures that are quite warm. These months see the least precipitation with 8 to 10 days of precipitation per month. June - August is fairly slow season for tourism in Kanazawa, so lodging and other accommodations may cost slightly less.
‌

Weather: Max 28° C | Min 21° C
‌AUTUMN (September - November)
‌ Fall daily highs range from 28.6° C and 13.3° C, which will feel comfortable given the humidity and wind. It rains or snows a good amount:9 to 17 days per month. Tourism is the second busiest during these months due to the weather, so hotels may be slightly higher priced.
‌

Weather: Max 21° C | Min 14° C
‌WINTER (December - February)
‌‌ WinterWeather is too cold this time of year in Kanazawa to be enjoyable for warm weather travellers. The average high during this season is between 11° C and 6.1° C. On average, it rains or snows a very great amount: 15 to 23 times per month. These times of year are the slowest with tourists.
‌

Weather: Max 8° C | Min 2° C
The two best times to visit Kanazawa are September to mid-November (fall) and March/April/May (spring)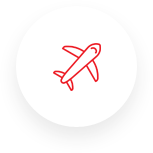 By Air
Kanazawa's airport is located in the city of Komatsu, a 40 minute bus ride (1150 yen) from central Kanazawa. JAL and ANA operate several flights per day between Tokyo's Haneda Airport and Komatsu Airport. Flight time is one hour.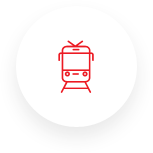 By Train
Tokyo and Kanazawa are directly connected with each other by JR Hokuriku Shinkansen. The one way ride takes 2.5 to 3 hours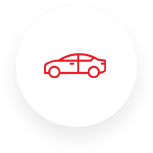 By Car
It is possible to drive from Tokyo to Kanazawa but it is quite a long journey and you will have to pay toll fees for at least 5 different expressways. The cheapest route will cost 9,100 yen in toll fees but take around 7 hours and 30 minutes.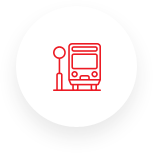 By Bus
The one way trip between Tokyo and Kanazawa by highway bus takes about 7-8 hours and costs around 6000 to 8000 yen depending on the bus and date of travel. There are daytime and overnight buses. Discount bus operators, such as Willer Express, offer one way fares from around 4500 yen. If used effectively, the Japan Bus Pass can reduce the cost for the bus trip to around 3000 yen. Online reservations can be made through Willer and Japan Bus Online.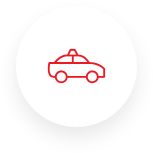 By Private Transfer
Private transfer is available from Komatsu Airport to Kanazawa
Pros
Beautiful landscape gardens
Historic
Interest in architecture
You can experience similar culture to Kyoto bus less busy
Fresh seafood
Cons
Less English friendly
No much night life
Review and Rating
All Japan Powder Ski Holiday' clients are given the opportunity to review their trip once they return home. These reviews are administered by a third party and as such are unfiltered by Japan Powder.
Displaying 1 - 1 of 1

manav.sharma 3 years 4 months ago

First Comment

Hello this is testing comment by classic