Find your
Next Adventure !
Overview
Furano is the ideal family ski destination in Hokkaido for those seeking an authentic Japanese experience while discovering some of the best powder Hokkaido has to offer. The resort offers consistent snow conditions and is well suited to on-piste skiing for beginners through to advanced riders as well as offering world-class facilities and services.
Furano Ski resort has two zones the Furano Zone home of the New Prince Hotel which is approx. 10 minutes away by Taxi or bus from Furano station and the Kitanomine zone which rises above Kitanomine village and is situated only 3km from Furano Station and can be reached in 5 minutes by taxi or bus, , the two ski areas are linked on the mountain via ski runs and the link lift and both areas are on the same daily lift pass.
In recent years, gates have been opened in the Furano resort which allows experienced skiers to easily access back country runs and tree ski areas from within the resort, the resort has a Ropeway Cable Car, a Gondola and 8 lifts across the mountain and there are plenty of variety of runs to keep even the most avid skier satisfied.
The town of Furano is known as the belly button of Hokkaido and its fresh produce and cuisine promises to delight, The unique village atmosphere in Furano allows tourists to experience the real japan as well as experiencing a diverse range of eateries; there are many traditional Japanese restaurants but don't worry if you can't speak any Japanese, many of the restaurants have menus with pictures and some have English menus, you can also find Western style restaurants and fast food if you or the kids are not feeling as adventurous.
If you are looking for a traditional Japanese resort with some of the best restaurants and food in Japan, then Furano is a great destination for the whole family.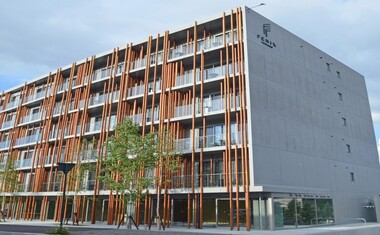 Twin Share per person rate. Dates are based on 19th Feb -8th Mar.
Price(PP)
¥319625 ¥266425
Facilities & Attractions
Tourist attractions and the latest trendy spots.
Best Time to Visit
How to Reach Furano
Resorts & City Guide
Pros & Cons
‌SPRING (March - May)
‌
In April, the average temperature in Furano is 4° C. It is finally cheerful to feel spring. As the snow melts, flowers begin to bloom little by little in mountains. The river gets more water due to the melting snow, you can enjoy rafting and canoeing activities down the river.
‌

Ave Weather: Max 8.5°C | Min -1.7°C
‌SUMMER (June - August)
‌ ‌
It is 30° C in mid summer. Furano and Biei is famous for lavender, lupine, snapdragon and sunflowers are in full bloom.
‌

Ave Weather: Max 23.1° C | Min 14° C
‌AUTUMN (September - November)
‌
The daily average temperature in October is around 10° C and after the middle of the month, it cools down to about 5-1° C . The first snowfall of Mt Tokachidake can be heard in mid or late September.
‌

Ave Weather: Max 12.5° C | Min 3.2° C
‌WINTER (December - February)
‌‌
Furano is the third lowest average temperature city in Japan. Since it is an extremely cold place, diamond dust you can see. The best snow season is usually from mid December to late February.
‌

Ave Weather: Max -3.8° C | Min -12.9° C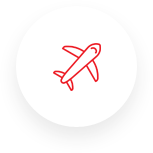 By Air
Access to Furano for international travellers is generally via New Chitose Airport which is about 3 hours by resort liner from Furano. There is also a smaller airport in Asahikawa which has daily domestic flights from Japans mainland, Asahikawa airport is approx 2 hours away by bus or car to Furano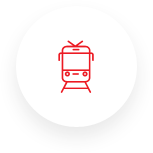 By Train
You can access Furano via train from the New Chitose Airport or from Sapporo City via Takikawa or Asahikawa, the journey takes approx. 2.5 hours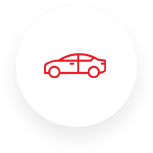 By Car
Travelling to Furano via the freeway from New Chitose Airport will take approx. 3 hours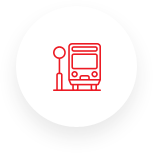 By Bus
The resort liner servicer in Hokkaido or the Chuo bus service from Sapporo runs regularly to and from Furano the journey will take 3 – 3.5 hours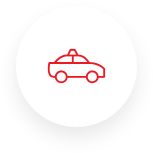 By Private Transfer
Private transfers can be arranged from New Chitose airport for a few as 1 person in a private car or up to 40 people with a bus charter
Pros
Kids 12 and Under ski for free at the Furano Resort
Family Friendly ski area with wide groomed runs and a variety of intermediate, advanced as well as back country access through gates from the resort
Furano Village shopping, restaurants and bars give you a unique Japanese feel and experience and are minutes away from the ski resort area
English speaking international ski school and kids club in both the Kitanomine and Furano Zones
Central location in Hokkaido with access to other resorts in Asahikawa Tomamu and Sahoro
Wide range of accommodation including Hotels, Lodges and Self-contained apartments
Cold conditions mean quality snow from early in December through to March with a good balance of snow and blue bird fine days
Cons
Limited Onsens' are available in Furano with only a couple of the bigger hotels that have true onsen experience
Furano is generally colder than coastal areas of Hokkaido, you can expect days of -15 to -20 when the freeze does come
Less snow than Niseko, Rusutsu and Kiroro which are on the coast
No 5-start accommodation although there are plenty of great quality comfortable family friendly options to keep even the most discerning satisfied
Average snowfall for Furano
This data was collected by Furano
Review and Rating
All Japan Powder Ski Holiday' clients are given the opportunity to review their trip once they return home. These reviews are administered by a third party and as such are unfiltered by Japan Powder.