Find your
Next Adventure !
Overview
Naeba and Kagura Ski Resort offers over 40 ski runs with 4 Gondolas, 2 cable cars and almost 30 lifts and while Naeba Prince resort is the best place to stay Kagura with its ideal setting, amazing views of Mt Naeba and its access to excellent side and back country courses is the best place to ski and snowboard, it also offers beginners gentle trails that take you through the three ski areas which make up Kagura with plenty of variety. Naeba resort is best known for its piste runs with an even spread of terrain for beginners, intermediates and advanced skiers and boarders as well as home to many FIS Skiing world cup events; proving its quality as a world class ski destination.
The Naeba resort does have an advantage of having exceptionally developed infrastructure and facilities with over 1200 rooms with restaurants, cafes, bars, shopping and onsens all within the main building complex, there is also childcare and kids club so you can enjoy your holiday knowing the little ones are well cared for and when you want to explore; Kagura's treasures can be easily reached by catching the 20 minute Dragondola which is Japan's longest and stretches like a dragons body almost 6km through the mountains and valleys which separate the two resorts.
Après in Naeba is limited but you can easily walk to a few restaurants and izzakayas in the village nearby prince resort and there is also a bar or two to explore as you make your way back from dinner.
Facilities & Attractions
Tourist attractions and the latest trendy spots.
Best Time to Visit
How to Reach Naeba/Kagura
Resorts & City Guide
Pros & Cons
‌Spring (March - May)
‌Naeba and Kagura has a high altitude and abundant snow fall. In early May, even if there is no snow elsewhere, Mt Naeba is skiable. You will see the wild plants emerge from the snow. Cherry blossoms blooming in the snow. The mountain change from white to yellow- green.
‌

Ave Weather: Max 10.2°C | Min -0.8°C
‌Summer (June - August)
‌Naeba ski resort is no only winter! There are many summer activities that you can experience in nature. You can experience natural snow at the top of the gondola mountain at an altitude of 1,518m. Japan's world's cleanest and most peaceful music festival Fuji Rock is held.
‌

Ave Weather: Max 21.9 ° C | Min 13.5° C
‌AUTUMN (September - November)
‌ N‌aeba Dragondola will be in operation from October to November. Many people may visit every year in autumn. It is a wonderful even where you can enjoy the rich autumn leaves from the sky. There is a superb view that you can't experience at other autumn foliage spots.
‌

Ave Weather: Max 13.9 ° C | Min 4.9° C
‌WINTER (December - February)
‌‌ T‌he best snow season is around the middle of December and runs until early April. Highest snowfall in January and February. During this period with a high altitude, northeast-facing with high quality powder snow.
‌

Ave Weather: Max -0.8° C | Min -8.5° C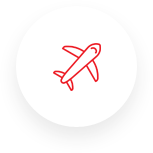 By Air
Access for international travellers is best through Narita or Haneda in Tokyo, there is an international airport in Niigata which services some major Asian hubs as well as a smaller airport in Toyama which handles domestic flights from cities in Japan.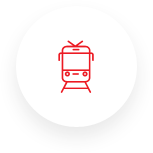 By Train
Access via Shinkansen to Echigo-Yuzawa on the Joetsu Shinkansen embarking from Tokyo or Niigata City, the Shinkansen takes approx. 1 hr 30 mins from Tokyo or 50 mins from Niigata City. There is a Prince Courtesy shuttle bus from Echigo-Yuzawa to the resort which takes about 30 minutes.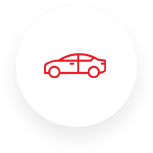 By Car
Naeba and Kagura Resort can be reached via car from major cities, however it is a long drive of over 4 hours from Tokyo or Osaka. Cars can be hired from Niigata City or Toyama to the south and expressway toll roads make driving convenient from these cities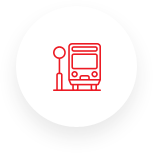 By Bus
Prince resorts run limited buses from Tokyo Prince Hotels to Naeba Prince Resort in winter leaving from Shinagawa in Tokyo. So it makes sense to stay in that area if you are moving on to Naeba after a Tokyo stopover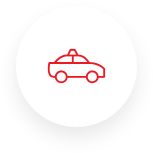 By Private Transfer
Private or Shared VIP transfers can be arranged from Narita or Haneda Airport along with Private transfers from Echigo-Yuzawa or from other resorts in Nagano or Niigata
Below are some PDF tourist maps to help you navigate and enjoy your time at Naeba/Kagura.
Pros
Naeba and Kagura resorts combined are one of Japanese largest ski areas with over 40 runs and 30 lifts or Gondolas
Ski in Ski out from Naeba Prince hotel, ski straight to/ from the locker room
Naeba Prince Hotel is a large complex with shopping, restaurants, bars, onsen so all that you need are within a stroll through the building
A wide range of hotel style accommodation across 4 towers, with 1200 rooms from a modest budget offering to luxury sites for couples for families
Good on Piste groomed slopes at Naeba, including green runs right through to black steep groomed runs which make for fast and fun rides
Backcountry and Side country in Kagura provide quality Japan Powder runs with Off Piste areas where you can find fresh tracks all day
Great Kids Club and childcare at Naeba Prince Hotel
Cons
English lessons only available as private lessons at Naeba Resort
A large complex and it's western style so you won't get that unique Japanese culture experience that you would get if you stay in a Japanese village resort like Hakuba
Can be busy on weekends with day trip and weekend travellers from Tokyo and other areas but this is common in any major Nagano or Niigata resort
Average snowfall for Naeba/Kagura
This data was collected on Naeba Resort
Review and Rating
All Japan Powder Ski Holiday' clients are given the opportunity to review their trip once they return home. These reviews are administered by a third party and as such are unfiltered by Japan Powder.