Find your
Next Adventure !
Overview
Madarao Mountain Resort is located between Nozawa Onsen and Myoko Kogen in northern Nagano Prefecture, although the border to Niigata is right at the front door of the resort and some ski runs cross both prefectures. Mt. Madarao stands 1382m tall and Madarao Mountain resort combines with Tangram Ski Circus on an all mountain pass, the all mountain pass offers a generous 46 ski runs both on and off piste for all levels and 20 ski lifts, the resort has been come known as Madapow by foreigners due to its frequent falls of light Japanese powder snow which can be up to 15 metres a year while a base of 3 to 4 metres in normal at Madarao every winter.
Madarao can be enjoyed by everyone from any skill level. If you are keen to try out different ski resorts, other resorts in Nagano and Niigata can be visited for the day with a paid shuttle.
Back country tours, snow shoe tours, snow rafting and indoor rock climbing are available at Madarao as well as English Ski lessons available as group and private, book before you come to ensure availability as instructors are limited; also why not try unique soba making and Japanese ceramic courses on offer at Madarao Kogen resort visitor centre.
Madarao Kogen Hotel and Tangram Resort offer Onsens, restaurants and bars while Madarao Kogen village offers a variety of restaurants, cafes, izzakayas and bars which is only a small walk from the Madarao Kogen Hotel.
Facilities & Attractions
Tourist attractions and the latest trendy spots.
Best Time to Visit
How to Reach Madarao Kogen
Resorts & City Guide
Pros & Cons
‌Spring (March - May)
‌March is some of the best skiing time of the saason, on the transition to spring there are still powder days mixed in with lovely warm bluebird days and the deepest snowpak. Skiing continue through April into May with plenty of fun to be had in the completely uncrowded spring slush
‌

Ave Weather: Max 13.8°C | Min 2.2°C
‌June - August
‌Madarao is plateau where skiing and trekking are possible with an average tempetature of 8 degree celsiul in August, it is also known as a summer resort. There are various activities such as mountain biking, SUP experience, survival gamme.
‌

Weather: Max 27.5° C | Min 18.8° C
‌Autumn (Autumn (September - November)
‌ The Autumn leaves of Mt Madarao are splendid. On the plateau at an altitude of 100m, you can enjoy various shades of autumn leaves such as beech, learch, and birch. There are also plenty of trekking courses to the summit of Mt.Madarao and the direction of Lake Hope and Akaike.
‌

Weather: Max 19.2° C | Min 10° C
‌Winter (December - February)
‌Amazing snow conditions from early December to the end of March. January is peak season for snow tourists, and between 2-4 m of fresh powder is guaranteed. In Feb, there is freshsnow between 1.5-3.5m on average and also you start to see more bluebird days.
‌

Ave Weather: Max 5.6° C | Min 3.2° C
Late December through to end of February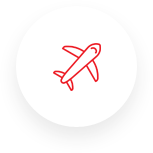 By Air
Access for international travellers is best through Narita or Haneda in Tokyo, there is an international airport in Niigata which services some major Asian hubs as well as a smaller airport in Toyama which handles domestic flights from cities in Japan.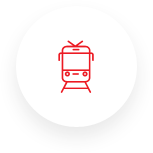 By Train
Access via Shinkanse to Iiyama station on the Hokuriku Shinkansen embarking from Tokyo or Kanazawa in the south and passing through Nagano City, the Shinkansen takes approx. 1 hr 45 mins from Tokyo or 80 mins from Kanazawa. There is a shuttle bus from Iiyama station (take the Chikumagawa exit) the bus services both Madarao Kogen and Tangram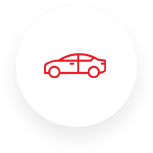 By Car
Madarao Mountain Resort can be reached via car from Major Cities, however it is a long drive of over 4 hours from Tokyo or Osaka. Cars can be hired from Nagano City, Toyama or Niigata and expressway toll roads make driving convenient from these cities.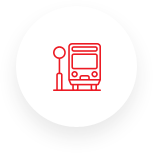 By Bus
Nagano Snow Shuttle operates to Madarao Mountain resort stopping at Madarao Kogen Hotel and they also link other resorts in Nagano and Niigata to the hotel several times per day.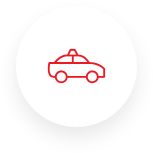 By Private Transfer
Private or Shared VIP transfers can be arranged from Narita or Haneda Airport along with Private transfers from Nagano or other resorts in Nagano or Niigata
Pros
10-15 metres of snow every season with an average snow depth of over 3 metres
Great Value comfortable ski in ski out accommodation for the whole family is available at all three main hotels
International Ski School for adults and kids including group and private lessons (Group lessons should be booked in advance)
Backcountry guides that can show you some of the best tree skiing available in Japan
A very open resort policy with plenty of ungroomed runs and tree runs including some great natural bowls
46 Runs and 20 lifts offering plenty of variety for everyone
Madaro Kogen Village with its offering of izakayas, cafes, bars and restaurants
Cons
Limited late night apres scene, so if you want to party into the wee hours of the morning you should think about another option like Hakuba or Niseko
Vertical of 440m is small compare to many nearby resorts in both Nagano and Niigata
No luxury high end accommodation or self-contained accommodation is not available in the resort
Average snowfall for Madarao Kogen
This data was collected on Madaro Kogen
Review and Rating
All Japan Powder Ski Holiday' clients are given the opportunity to review their trip once they return home. These reviews are administered by a third party and as such are unfiltered by Japan Powder.