Find your
Next Adventure !
Overview
Shiga Kogen lies in Nagano Prefecture within easy reach of Tokyo, the resort forms the heart of the Joshinetsu National Park, Shiga's base sits at around 1400m above sea level and then rises over 1000m above the base making it the highest ski resort area in Japan.
Secluded, beautiful and vast are three superlatives that come to mind when we describe Shiga Kogen, its higher elevation promises colder conditions and dryer powder which rivals Niseko and other resorts in Hokkaido meanwhile promising less crowds a larger resort and a more authentic Japanese experience.
Shiga Kogen is well suited for beginner, intermediate or advanced skiers and snowboarders with plenty of variety of trails over the 600 hectares the resort has to offer, Shiga offers 19 connected ski areas on the one all mountain pass makes it Asia's largest connected resort and home to Ski and Snowboard slalom events during the 1998 Winter Olympic events there really is something for everyone.
Backcountry gates are now available in the Okushiga Kogen area of Shiga so those that want to experience challenging off piste terrain can also find it here.
Amongst the 19 ski areas there are 5 main bases Ichinose, Okushiga, Yakebitaiyama, Giant and Sun Valley. Ichinose is the biggest with over 20 hotels as well as bars and restaurants to enjoy, while Yakebitaiyama is the closest to Ichinose and home to the Prince group of hotels, Okushiga is close by as well and offers a great international ski school, while Giant and Sun Valley have around 10 hotels each.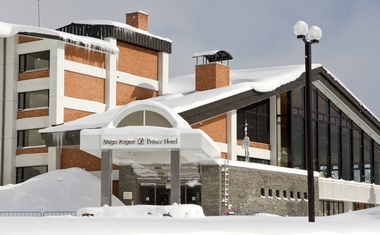 The price is based on no peak. This is applied for Dec 2023-Mar 2024.
Price(PP)
¥231375 ¥141000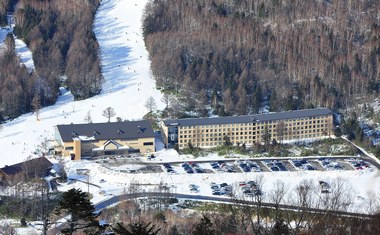 Twin share per person rate. It excludes New year, Saturday, Public holiday.
Facilities & Attractions
Tourist attractions and the latest trendy spots.
Best Time to Visit
How to Reach Shiga Kogen
Resorts & City Guide
Pros & Cons
‌SPRING (March - May)
‌March is some of the best skiing time of the season, with Shiga Kogen's high altitude snow conditions stay good right through till April. Skiing still continues through April into May with plenty of fun to be had in the completely uncrowded spring slush
‌

Ave Weather: Max 5.5°C | Min -4.7°C
‌SUMMER (June - September)
‌ ‌Summer is known as the green season in Japan, and the Joshin-etsu National Park turns into a mekka for hikers and mountain bikers alike.
‌

Ave Weather: Max 17.4° C | Min 9.5° C
‌AUTUMN (September - November)
‌ Autumn time sees the trees turning all the shades of yellows oranges and brown and is the end of the green season. Due to Shiga kogens high altitude the resort can open from as early as mid November depending on the season.
‌

Ave Weather: Max 9.3° C | Min 1.0° C
‌WINTER (December - February)
‌‌ December through February is the peak of the snow season, from mid December onward your chances of scoring good conditions are very high.
‌

Ave Weather: Max -4.1° C | Min -12.5° C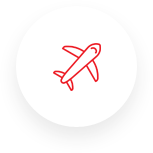 By Air
The closest airport is Matsumoto, an hour and a half away by train, however Shiga Kogen is most easily accessed via Tokyo or Osaka airports.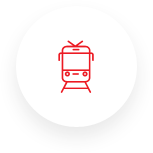 By Train
The closest train station to Shiga Kogen is Kudanaka station at the base of the Joshinetsu national park, however this is a local train and not very regular. The more common way to reach Shiga Kogen is by bullet train to Nagano or Iiyama Station and then a linked bus transfer to Shiga Kogen of about 45 minutes to an hour.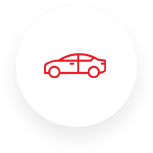 By Car
Getting to Shiga Kogen is very easy with out the aid of a car, and as Shiga Kogen is Japans Largest connected resort in Japan there is no need for a car once you are there. If you do plan to hire a car it is best to do so from Nagano Shinkansen Station, from there it is an hours drive to Shiga Kogen.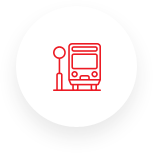 By Bus
There are multiple direct buses from Osaka and Tokyo daily, as well as direct airport Transfers from both Tokyo airports, (Narita and Haneda) which can all be booked in advance. There is also a regular direct buses from Nagano Shinkansen Station as well and resort transfer buses to Madarao, Hakuba Valley, Myoko Kogen and Nozawa Onsen amongst others.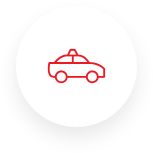 By Private Transfer
There are also private taxi options from Osaka and Tokyo as well as Matsumoto station or Nagano station.
Below are some PDF tourist maps to help you navigate and enjoy your time in Shiga Kogen.
Pros
Japan's best connected resort where you can ski on new runs for days, 18 of the 19 resorts are connected by lifts so its huge and compares well with resorts like Whistler Blackcomb and as well as European resorts.
Ski In Ski out accommodation is the norm not the exception in Shiga Kogen
Traditional Japanese feel and experience
Ichinose is a great village with bars , restaurants and cafes so we recommend staying in or close to this area if you want to experience some Après scene
Great diverse terrain for beginner, intermediate and advanced with gates and inbound tree areas where you can find plenty of powder
Long Ski Season from early December through until May
High Base Elevation means that you get good quality snow conditions that rival Hokkaido resorts for quality of powder
Close to the Snow Monkey Onsen so a half a day trip via the public bus is very convenient
Cons
Accommodation is limited to Hotel or Pension (Lodge style), self-contained is not available
Limited group lessons in Shiga Kogen, however Private lessons are available in most areas, the Group lessons are limited to Okushiga only.
Night Life is very limited and unless you are staying in or close to Ichinose there is no village atmosphere as the other ski area base stations are basically a collection of hotels or lodges
Limited access to ATM, supermarket shopping and convenience stores so plan ahead with cash and supplies
Average snowfall for Shiga Kogen
This data was collected by Shiga Kogen Snow Patrol at 1,670m
Review and Rating
All Japan Powder Ski Holiday' clients are given the opportunity to review their trip once they return home. These reviews are administered by a third party and as such are unfiltered by Japan Powder.