Find your
Next Adventure !
Overview
Nestled in the Mountains of western Hokkaido; Kiroro Snow Resort sits between Mt Asaridake and Mt Nagaminedake, the Resort is approx. 45km North West of Sapporo and approx. 25km from the port town of Otaru. The resort consists of Club Med Kiroro Peak as well as Yu Kiroro condominiums all of which offer ski in ski out luxury accommodation.
The resort offers 2 Gondolas, 4 hooded Quad lifts and 4 pair lifts (2 of which are hooded) the two mountains offer a total of 23 runs, there are some limited tree ski areas as well as gates to access the back country and also a Cat operation from the resort.
Kiroro ski resort offers quieter slopes than Niseko or Rusutsu and the infrastructure and facilities that are at Kiroro is enough to keep you entertained for your stay with good restaurant options and a couple of bar options as well, if you are thinking of a rest day then being so close to the port town of Otaru is a great option for a day trip and for some sightseeing, enjoy local beer, wine and succulent seafood which is an Otaru specialty.
The kids are also well catered for in Kiroro, with a kids ski academy from 3 years of age which can look after the young ones from 9am – 4:30pm giving you plenty of time to enjoy the powder skiing and snowboarding.
Access to Kiroro from New Chitose Airport is via resort liner bus or via train and then a bus from Otaru. The team at Japan Powder can also organise a private transfer to your hotel direct via private shuttle.
If you want to enjoy Hokkaido's world famous Japan Powder, great tree runs, quiet slopes and great facilities while enjoying an affordable and very hospitable Japan Ski experience then Kiroro could be for you.
Facilities & Attractions
Tourist attractions and the latest trendy spots.
Best Time to Visit
How to Reach Kiroro
Resorts & City Guide
Pros & Cons
‌SPRING (March - May)
‌
Snow starts to melt depending on the temperature, but the temperature in the morning and night is below freezing. There is plenty of snow left in the mountains and you can fully enjoy it until Golden week in May.
‌

Ave Weather: Max 7.4°C | Min -1.4°C
‌SUMMER (June - August)
‌ ‌
In July summer arrives and mid summer days the maximum temperature exceed 1 ° C the mornings and evenings can be cold, and after obon festival, you can already feel signs of autumn.
‌

Ave Weather: Max 21.5° C | Min 13.4° C
‌AUTUMN (September - November)
‌
In November, the miximum temperature drops below 4° C and snow may fall.
‌

Ave Weather: Max 12.5° C | Min 3.7° C
‌WINTER (December - February)
‌‌
Snow starst to accumulate from December to January and snow falls almost everydat in January. The best season is from January to February.
‌

Ave Weather: Max -3.1° C | Min -10.6° C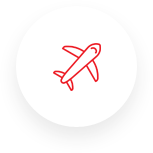 By Air
Access to Kiroro by air is via New Chitose Airport which is about 2 hours by resort liner from Kiroro.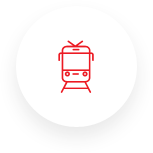 By Train
The closet train station is Otaru which is approx 25km from Kiroro. From Otaru station bus, taxi and rental car options are available. The regular Airport train from New Chitose travels direct Otaru.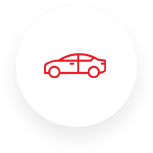 By Car
From the airport the journey takes approx. 2 hours to Kiroro, or 1 hour 15 mins from Sapporo and 30 minutes from Otaru, car rental is available at off of these embarkation points.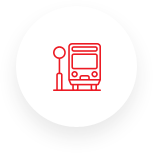 By Bus
Kiroro can be accessed by bus and is 2 hours from New Chitose Airport via the Resort liner or 30 minutes from Otaru with the local Chuo bus service.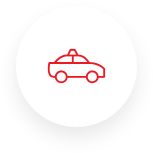 By Private Transfer
Private transfers can be arranged from New Chitose Airport for as few as 1 person in a private car or up to 40 people with a bus charter.
Below are some PDF tourist maps to help you navigate and enjoy your time in Kiroro.
Pros
Fully integrated resort with everything you need for your holiday available within the resort
Ski in Ski out luxury accommodation with both hotel and condominium styles available
Long seasons Kiroro is generally open from Mid-November and closes early May
Great diamond dust powder snow that resets regularly in winter, its Hokkaido's snowiest resort
Great infrastructure over two mountains 21 runs with a Gondola and covered lifts
Family Friendly with an International Ski Academy for kids as young as 3, kids club, activity centre, indoor pool and a Games arcade
Cons
Limited Shopping available and as it is a luxury resort, prices will tend to be more expensive than other resorts with competition for customers
Bars and Nightlife are limited to the resort bars and Karaoke
Weather can cause lifts to close due to the regular storm cycle that brings all the wonderful snow, so expect some limited lift operation especially up higher on some days
Average snowfall for Kiroro
This data was collected by Kiroro
Review and Rating
All Japan Powder Ski Holiday' clients are given the opportunity to review their trip once they return home. These reviews are administered by a third party and as such are unfiltered by Japan Powder.