Find your
Next Adventure !
Overview
Shizukuishi is a medium sized resort located in Iwate prefecture approx. 5 hours north of Tokyo with easy access via the Shinkansen, the accommodation offers ski in ski out for everyone with a ropeway cable car and lifts operating from right outside the locker rooms, the resort is an excellent option for powder lovers with the Shizukuishi Snow CAT operation offering first and second tracks daily. Shizukuishi is also well suited for families with a kids park which includes tubing and ski escalators and children 12 and under can ski for free.
Overall the resort is better suited to Beginner and Intermediate skiers or families with limited off piste areas available (without taking the Snow CAT).
There is also limited après and restaurants at the resort, although Shizukuishi town offers some great restaurant options which is approx. 15 mins by car / bus from the hotel, we recommend Shizukuishi soul kitchen for a western feast as it has some of the best American style pizza in Japan.
While at the resort regale in the magnificent views of Mount Iwate which dominates the landscape and enjoy a relaxing onsen while overlooking a Koi pond, there is a French restaurant with some superb wines or a western and Japanese buffet with local iwate wagyu and Japanese seafood as well as a large selection of food including a desert bar with ice cream machine and all you can drink menu as well.
Facilities & Attractions
Tourist attractions and the latest trendy spots.
Best Time to Visit
How to Reach Shizukuishi
Resorts & City Guide
Pros & Cons
‌March - May
‌March is still cold, from April onwards, the spring atmosphere increase, and in May slightly hotter days increases. Snow can be seen until the beginning of April and frost and ice can be seen until the beginning of May.

‌Average Weather: Max 12.1C | Min 2°C
‌June - August
‌
There are many hot days in inland area, but there is surprisingly much rain and few hours or sunshine depending on the year. It tends to be a little difficult to feel summer.
‌Weather: Max 25.2° C | Min 16.6° C
‌September - November
‌Autumn climate tends to progress rapidly and the cold season is much earlier. First snow is generally seen around November. Best time to see the Autumn leaves around late September.
Weather: Max 16.1° C | Min 6.8° C
‌December - February
‌ Winters are freezing cold with a lot of snowfall and partly cloudy. Temperatures vary from -1° C to 7° C but rarely below -28° C or above 11° C.
‌
Weather: Max 1.2° C | Min -6.1° C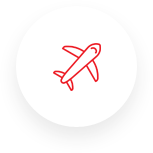 By Air
International travellers will generally arrive at Tokyo's Narita or Haneda airports and make their way to Shizukuishi via the excellent train network using the JR East Pass. Although for domestic air travel; Akita Airport which is around 2 hours' drive from Shizukuishi and can be flown to from Haneda Airport, Nagoya, Hokkaido and Osaka with daily services, also Iwate- Hanamaki Airport is the closest airport to Shizukuishi and has some limited arrivals from Osaka or Hokkaido the airport is only 70 mins' drive to Shizukuishi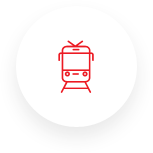 By Train
Shizukuishi can be reached by Shinkansen from Morioka Station or Shizukuishi station when combined with a bus, taxi or private transfer, the JR East 5 day Tohoku Pass will get you to and from the airports to Tokyo and then onto Morioka or Shizukuishi which is great value.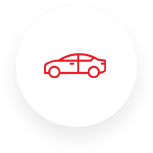 By Car
Renting a car at Morioka City and Driving to Shizukuishi will take approx. 55 mins, with a car you can explore other areas in the region such as the Hachimantai ski resorts and other resorts in the Iwate or Akita area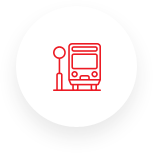 By Bus
There is a regular bus service to Shizukuishi resort from to and from Morioka Station, the bus takes approx. 55 mins, there is a closer option from Shizukuishi Station which only takes 20 mins, although limited bus services are available however taxis are also available.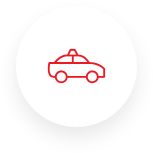 By Private Transfer
We can arrange a private taxi or van to take you and your ski gear from Morioka Station to Shizukuishi resort, the transfer will take approx. 55 mins.
Below are some PDF tourist maps to help you navigate and enjoy your time at Shizukuishi.
Pros
Ski in Ski out from the hotel
An easy to ski integrated resort that is great for families and beginner to intermediate riders
Escape the crowds and other foreigners you can rest assured the resort won't be overrun with other tourists ever at peak time
Kids 12 and under ski for free
Awesome view of Mt Iwate
Cat Skiing accesses are part of the resort that has long since closed so you can enjoy daily fresh tracks for a super value price
Beautiful Onsen with Japanese Koi that swim right the edge of the bath
Cons
You need to travel for restaurant diversity approx. 15 minutes to reach Shizukuishi Village via taxi or buses when they run, the resort is limited to a couple of restaurant options
Advanced skiers and boarders will need to look to the Cat Skiing for diversity as they may get bored after a day or two with the resort
There is no international ski school for group lessons, only private lessons can be arranged
There is no kids club or childcare service
Average snowfall for Shizukuishi
This data was collected on Shizukuishi at 730m
Review and Rating
All Japan Powder Ski Holiday' clients are given the opportunity to review their trip once they return home. These reviews are administered by a third party and as such are unfiltered by Japan Powder.