Find your
Next Adventure !
Overview
Myoko Kogen is a ski area that is rich in history, founded in the 1930's the area is famous for its inviting and warm hospitality, located in Niigata prefecture the area receives one of the heaviest snow falls in Japan and on average Myoko Kogen receives over 13m of snow annually.
The Myoko Kogen town of Akakura onsen forms the base for the area and is an ideal location to stay while you are in Myoko Kogen, there you will find restaurants and bars and a daily Yamazaki convenience store, it maintains a wonderful Japanese Onsen town feel so you will feel the culture and experience an authentic experience.
Akakura Onsen sits at the base of Mt Myoko and rising above the town are the twin ski resorts of Akakura Onsen and Akakura Kanko Resort, a short bus trip away will give you access to Ikenotaira onsen resort and Myoko Suginohara resort.
There are also some special resorts nearby that cost a little extra to get to but are well worth the visit, Seki Onsen resort being the most favoured by experienced skiers because of its great powder runs and steep slopes.
Facilities & Attractions
Tourist attractions and the latest trendy spots.
Best Time to Visit
How to Reach Myoko Kogen
Resorts & City Guide
Pros & Cons
‌SPRING (March - May)
‌M‌yoko is full of joy after a cold and harsh winter. Beautiful flowers bloom and it is also recommended to enjoy mountain climbing and trekking under the warm spring sunshine.
‌

Ave Weather: Max 15.9°C | Min 5.5°C
‌SUMMER (June - September)
‌ ‌Myoko in summer is full of negative ions. There are many cooler areas than flatlands, making it the perfect place to spend the hot summer. It is crowed with people who enjoy various outdoor sports, nature experiences and trekking.
‌

Ave Weather: Max 28.1° C | Min 19.5° C
‌AUTUMN (September - November)
‌ Myoko city in autumn is covered with autumn leaves like works of art. The scenery is breath taking. A change from the beautiful greenness of green season, the gradation of bright warm colors that seem to burn is a must see.
‌

Ave Weather: Max 20.5° C | Min 11.3° C
‌WINTER (December - February)
‌‌ In Winter, Myoko has plenty of snow and you can fully enjoy winter sports. Best snow season would be in January and February although great snowfalls can extend anytime between November and May.
‌

Ave Weather: Max 6.8° C | Min -1° C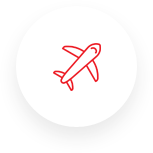 By Air
Access for international travellers is best through Narita or Haneda in Tokyo, there is an international airport in Niigata which services some major Asian hubs as well as a smaller airport in Toyama which handles domestic flights from cities in Japan.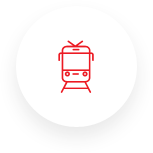 By Train
Access via Shinkansen to Joetsu Myoko on the Hokuriku Shinkansen from embarking from Tokyo or Kanazawa in the south and passing through Nagano City, the Shinkansen takes approx. 1 hr 45 mins from Tokyo or 45 mins from Kanazawa. There is a shuttle bus from Joetsu Myoko Station to the resort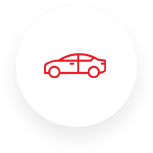 By Car
Myoko Kogen can be reached via car from Major Cities, however it is a long drive of over 4 hours from Tokyo or Osaka. Cars can be hired from Nagano City, Toyama or Niigata and expressway toll roads make driving convenient from these cities.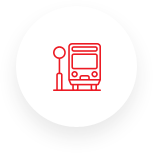 By Bus
Nagano Snow Shuttle operates to Myoko Kogen from Haneda and Narita Airports on a daily basis from December through to March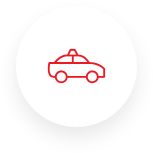 By Private Transfer
Private or Shared VIP transfers can be arranged from Narita or Haneda Airport along with Private transfers from Nagano or other resorts in Nagano or Niigata
Below are some PDF tourist maps to help you navigate and enjoy your time in Myoko Kogen.
Pros
13+ Metres of Japan Powder snow falls on Myoko Kogen every winter making it the snowiest ski area in Japan
Akakura Onsen is the place to stay it's traditional Japanese Village in the snow, there are some great izakaya, international cuisine, bars and convenience store as well as pist office with international ATM
Great variety of resorts and over 1000 metres of vertical terrain on offer at some of the larger ski areas
Myoko Snow Sports is a fantastic international Ski School with group and private lessons as well as an excellent kids club program and child care for the littler ones as well
Good value Ryokans and boutique hotels with a mixture of western and Japanese style rooms
Akakura Onsen like its names suggests is famous for its wonderful onsen water which offers relieve and nourish your body after a big day on the mountain
Cons
Luxury accommodation is limited to the Akakura Kanko Hotel which is a little isolated from the Akakura Onsen Village
Limited self -contained accommodation options
Getting between resorts can take some time with limited bus stop in the village, also bus services are not free with your lift pass like some other resorts such as Niseko and Hakuba
Some accommodation is dated and tired, but that means it feels more traditional as well
Average snowfall for Myoko Kogen
This data was collected by Akakura Onsen Snow Patrol at 650m
Review and Rating
All Japan Powder Ski Holiday' clients are given the opportunity to review their trip once they return home. These reviews are administered by a third party and as such are unfiltered by Japan Powder.