Find your
Next Adventure !
Overview
At over 1900 years old Zao is one of the oldest established onsen villages in Japan and in terms of onsen villages go it's our no 1 recommendation, it really is A #1, nothing like waking up in the morning to the pungent smell of sulphur, it's great for your skin and the best recovery onsen you will have in your life.
Zao Onsen is located on Mt Zao which is north of Tokyo, located close to Yamagata city, Zao is easily accessible via Shinkansen from Tokyo, from Yamagata station the bus trip to Zao is approx 30 minutes so you can be in resort in under 3 hours from Tokyo station, the Zao Onsen village at the base of the ski area provides a unique cultural experience with a traditional shopping street that winds through the village past centuries old Ryokans, Souvenir shops, Izzakayas and sake shops.
As well as being famous for its Onsen and traditional village, Zao is also famous for its Juhyo "Snow Monsters" that appear on the upper slopes of the resort every winter. The Juhyo are lit up at night during winter so an evening trip on the rope way to enjoy this spectacular sight is a must.
The resort is one of the largest in the region with three ropeways, a gondola and dozens of lifts, it's perfect for families, beginners and intermediate skiers with long runs, the biggest is 9 km starting from the top of the ropeway and riding around through the snow monsters to the bottom of the village. Advanced skiers might find things not as exciting as there is limited off piste ski areas and steeps.
Accommodation is traditional mainly in Ryokans with Futon bedding and that's what we recommend to experience the culture and to immerse yourself in this wonderful village atmosphere, most properties are very close to the resort or ski in ski out, as the resorts dots down into the village in parts, so no matter where you stay the resorts lifts are close by. Zao Onsen is well suited to couples without kids and groups that want to enjoy the culture and enjoy their skiing.
Facilities & Attractions
Tourist attractions and the latest trendy spots.
Best Time to Visit
How to Reach Zao Onsen
Resorts & City Guide
Pros & Cons
‌March - May
‌

WinterMarch is some of the best skiing time of the sason, on the transition to spring there are still powder days mixed in with lovely warm bluebird days and the deepest snowpak. Skiing continue through April into May with plenty of fun to be had in the completely uncrowded spring slush

‌Average Weather: Max 14.9°C | Min 4.4°C
‌June - August
 During summer months the mountain comes alive with the flowers of alpine plants.
‌Weather: Max 27.5° C | Min 18.4° C
‌September - November
‌View the fiery yellows, oranges, and reds of autumn leaves from late Setpember to late October.

Weather: Max 18.2° C | Min 9.2° C
‌December - February
‌Especially in February, snow monsters are most beautiful to grow and you can enjoy them close by taking a ropeway.
‌
Weather: Max 3.9° C | Min -2.9° C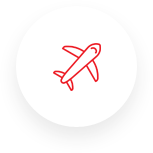 By Air
International travellers will generally arrive at Tokyo's Narita or Haneda airports and make their way to Zao via the excellent train network using the JR East Pass.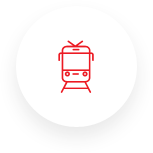 By Train
Zao onsen can be reached by Shinkansen and then a local bus from Yamagata Station, the JR East 5 day Tohoku Pass will get you to and from the airports to Tokyo and then onto Yamagata which is great value, the last part of the journey is on a local bus (not included in JR Pass) and will take you Zao in about 30 mins, total travel time is a little over 3 hours from Tokyo.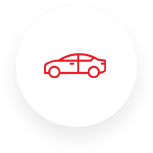 By Car
Renting a car at Yamagata Station and driving to Zao onsen will take approx. 30 mins.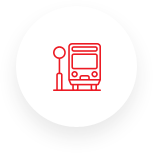 By Bus
There is a regular bus service to Zao Onsen from Yamagata Station, the bus takes approx. 30 mins.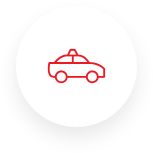 By Private Transfer
We can arrange a private taxi or van to take you and your ski gear from Yamagata Station to Zzao Onsen, the transfer will take approx. 30 mins.
Below are some PDF tourist maps to help you navigate and enjoy your time at Zao Onsen.
Pros
A Onsen Village with beautiful architecture, free onsens to enjoy, traditional izakayas and bars that's easy to walk around and discover
Good access to tte mountain with the three ropeways and Gondolas as well as the lift network that gets you up and skiing close to most accommodation
Ski area is large and has good variety for Beginner and intermediate skiers with the longest runs for beginners being 9km
Snow Monsters that are lit up at night are best to be seen from mid January through to the end of February and are a highlight as well as the magnificent vies of Mt Zao
Good variety of accommodation from budget to premium with many places being direct ski in and ski out or just a small stroll to the lifts
Cons
Limited off Piste, tree runs and black runs for advanced skiers
English Ski and Snowboard lessons are only available as private lessons
No kids club for littlies so if you are looking for babysitting services we recommend going to another resort
Average snowfall for Zao Onsen
This data was collected on Zao Onsen
Review and Rating
All Japan Powder Ski Holiday' clients are given the opportunity to review their trip once they return home. These reviews are administered by a third party and as such are unfiltered by Japan Powder.