Find your
Next Adventure !
Overview
Nozawa Onsen offers a unique Japanese cultural experience with a compact village that sits at the bottom of the ski resort, traditional architecture abounds with beautiful Japanese ryokans that date back 100's of years, traditional onsens that are free to use are dotted throughout the town as well as lively restaurants, izzakayas and some great bars all make this an exciting and true Japanese resort experience.
The Ski resort area is over 100 years old making it one of the oldest in Japan and stretches from the peak of Mount Kenashi which is 1,650m high down to to the top of the village. overall the vertical drop is 1,085m and the Nozawa resort area covers a total of 297 hectares. The resort receives over 10m of quality snow every year and has 22 chair lifts and 2 gondolas to help you access the 50km+ of ski trails and 36 ski runs which offer a good variety of ski slopes well suited to all skill levels from advance to beginners. There are some good within resort off piste ski areas and tree skiing as well as some back country options with guides that can be organised for advanced skiers and snowboarders.
The compact village is easy to walk around as the streets are all heated by the steaming onsen water source, ski lifts for most accommodation is a short 5 min to 10 min walk or a trip on the Yu moving walk way to the slopes, the village has many restaurants, bars, souvenir and craft shops there is also a couple of convenience shops as well as their own craft brewery which has won National and International awards; for beer lovers a must to visit.
There is a decent variety of accommodation, although predominantly Japanese style and to get the best cultural experience we recommend staying in a traditional Ryokan, most just offer segregated onsens with rooms that offer tatami flooring futon bedding and toilet and vanity facilitates only however some higher end Ryokans also offer rooms with beds and their own bathrooms.
On 15th of January each year the Nozawa Onsen fire festival takes place, it is one of the most famous festival in Japan. If you are coming to Nozawa Onsen be sure to enjoy this exciting cultural event.
Facilities & Attractions
Tourist attractions and the latest trendy spots.
Best Time to Visit
How to Reach Nozawa Onsen
Resorts & City Guide
Pros & Cons
‌SPRING (March - May)
‌Iiyama city's Rape blossom park is located on a hill overlooking the Chikuma river.Rape blossoms bloom all over the area in late April to mid May. Iiyama floer festival is held around the goldenweek every year.
‌

Ave Weather: Max 13°C | Min 1.8°C
‌SUMMER (June - September)
‌ ‌A complete change from the snowy landscape of winter,in summer ,the Kaminodaira slope at Nozawa onsen ski resort has been transformed into the Kaminodaira picnic garden. You will be amazed by the lush green scenery completely different from winter.
‌

Ave Weather: Max 24.9° C | Min 16.2° C
‌AUTUMN (September - November)
‌ Autumn time sees the trees turning all the shades of yellows oranges and brown and is the end of the green season.
‌

Ave Weather: Max 9.3° C | Min 1.0° C
‌WINTER (December - February)
‌‌ Relax and enjoy hot springs in autumn, hot springs are still hot but the temperature in autumn will cool you down nicely before the ski season starts.
‌

Ave Weather: Max 16.6° C | Min 7.4° C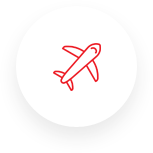 By Air
Nozawa Onsen can be easily accessed easily from Narita or Haneda Airports in Tokyo but you can also come from Nagoya's Centrair Airport or from Osaka's Kansai Airport.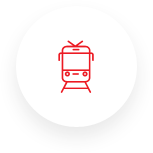 By Train
Nozawa can be accessed from Tokyo or Kanazawa on the Hokuriku Shinkansen disembarking at Iiyama station from there you can catch the local Nozawa shuttle bus that will bring you to the central bus terminal in Nozawa Onsen the bus takes approx 30 minutes.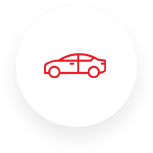 By Car
Hiring a Car in Nagano at the Shinkansen Station is popular and its only 1 hour drive from Nagano to Nozawa Onsen.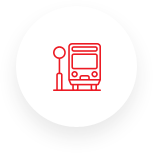 By Bus
Buses access Nozawa from Iiyama, from Nagano, Tokyo or Osaka as well as regular buses from both Narita and Haneda to meet international Flights.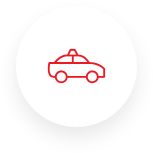 By Private Transfer
Private transfers are available from Nagano as well as from Narita or Haneda Airports to and from Nozawa Onsen.
Below are some PDF tourist maps to help you navigate and enjoy your time in Nozawa Onsen.
Pros
Nozawa Onsen offers a traditional Japanese onsen town experience
Lively Village with onsens, restaurants, izakayas, bars, craft brewery and karaoke and its relatively compact so you can walk around the whole village and to the ski area within 10 minutes
Nozawa offers mostly Japanese Ryokan style accommodation with onsens in each Inn, however in recent years some top end self-contained and western options are now available
Large resort with 2 Gondolas and great variety for all levels for skiers and snowboarders
International Ski School and kids club run by Nozawa Onsen resort
Off Piste Tree Skiing allowed in gated areas as well as some tour guided back country available
Nozawa Fire Festival a must to see if you are in town on the 15th January
Cons
Busy on weekends and public holidays although once you are on the mountain the queues are minimal
Limited ski in ski out accommodation so you need to walk to the lifts each day from almost all accommodation or to the Yu moving walk way, its generally a small walk but for families with little ones keep this in mind
Average snowfall for Nozawa Onsen
Review and Rating
All Japan Powder Ski Holiday' clients are given the opportunity to review their trip once they return home. These reviews are administered by a third party and as such are unfiltered by Japan Powder.