Find your
Next Adventure !
Facilities & Attractions
Tourist attractions and the latest trendy spots.
Best Time to Visit
How to Reach Nagoya
Resorts & City Guide
Pros & Cons
‌SPRING (March - May)
‌Humidity and temperatures combine to make this season feel moderate. Highs range from 79.2°F (26.2°C) and 55°F (12.8°C) with warmer temperatures in the later months. Rain is somewhat common with roughly 8 days of significant precipitation per month. Spring is the busiest for tourism, which makes it a good time for those looking for things to do.
‌

Weather: Max 19.3° C | Min 8.7° C
‌SUMMER (June - September)
‌ ‌The middle-year months have very comfortable weather with high temperatures that are quite warm. These months see the most precipitation with 7 to 10 days of precipitation per month. June – August is fairly slow season for tourism in Nagoya, so lodging and other accommodations may cost slightly less.
‌

Weather: Max 30.3° C | Min 22° C
‌AUTUMN (September - November)
‌ Fall daily highs range from 87.9°F (31.1°C) and 58.8°F (14.9°C), which will feel very nice given the humidity and wind. It rains or snows a significant amount: 6 to 8 days per month. Tourism is the second busiest during these months due to the weather, so hotels may be slightly higher priced.
‌

Weather: Max 22.7° C | Min 13.3° C
‌WINTER (December - February)
‌‌ Weather is too cold this time of year in Nagoya to be enjoyable for warm weather travelers. The average high during this season is between 55.5°F (13.1°C) and 48.2°F (9°C). On average, it rains or snows a fair amount: 4 to 6 times per month. These times of year are the slowest with tourists
‌

Weather: Max 10° C | Min 0.7° C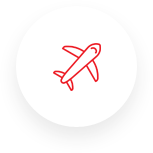 By Air
Japan's third major international gateway after Narita and Kansai, Centrair prides itself on offering seamless interchange between international and domestic flights. Flights leave from both Haneda and Narita and take just 70 minutes runway to runway. Chubu Centrair International Airport is located just 35km, or 28 minutes by train south of Nagoya City.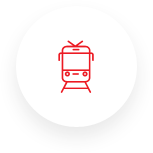 By Train
Tokyo and Nagoya are connected with each other by the JR Tokaido Shinkansen. Hikari trains about 110 minutes and Kodama trains about three hours.
In Osaka, begin your journey at Shin-Osaka Station. Take the JR Tokaido Shinkansen Kodama or Hikari trains eastbound (towards Tokyo) to Nagoya Station. The trip will last between 55 and 70 minutes.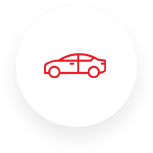 By Car
If driving from Tokyo to Nagoya, expect to pay around 8,000 yen in highway tolls (source: NEXCO). Much of the journey will be spent on the Tomei Expressway which plugs drivers right into Nagoya. The drive takes around four hours.
The roughly 180 kilometers from Osaka to Nagoya can be done by car in about 2 hours and 15 minutes if there is no traffic. It is however probably not the cheapest option with prices for tolls, car rental, and gasoline being relatively high in Japan.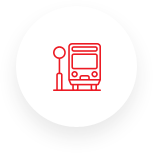 By Bus
Multiple companies, including Willer Express, operate daytime and overnight buses between Tokyo and Nagoya. The one way trip takes about 5-6 hours.
Meitetsu Bus operates buses between the airport and several locations around Nagoya.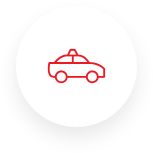 By Private Transfer
Private transfer is available.
Pros
Transport network is great
Trains are not crowded
Nightlife is more convenient
Cheap
Nagoya ha nearly all things that Tokyo has
Futuristic Modern architecture
Rich history
Easier to reach popular destinations
Cons
Modern industrial and commercial
No much to see
Review and Rating
All Japan Powder Ski Holiday' clients are given the opportunity to review their trip once they return home. These reviews are administered by a third party and as such are unfiltered by Japan Powder.